Having a baby is a lot of fun for so many reasons… one of which being that you get to dress him or her up in the cutest outfits! I love finding special clothes for JJ, perfect for every occasion, and I can't wait for this Thanksgiving!
Here are some of the amazing baby items that I've found perfect for this Thanksgiving holiday…
**Note: In this post I've just included things suitable for a boy or unisex… I know, there are so many cute girl outfits for every occasion, but this post I'll stick to the items I've found that would be specific to my little guy… meaning unisex/boy items only.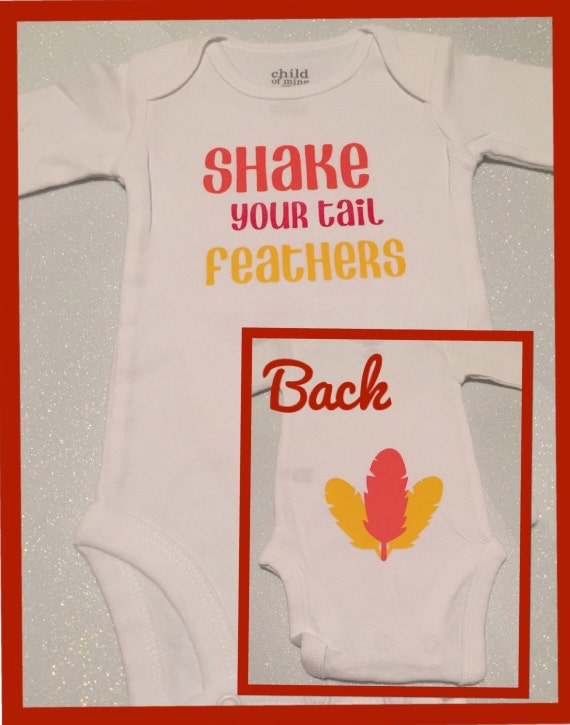 I love how the back of this onesie from babyxpressURself includes the tail feathers. Simple but oh, so cute!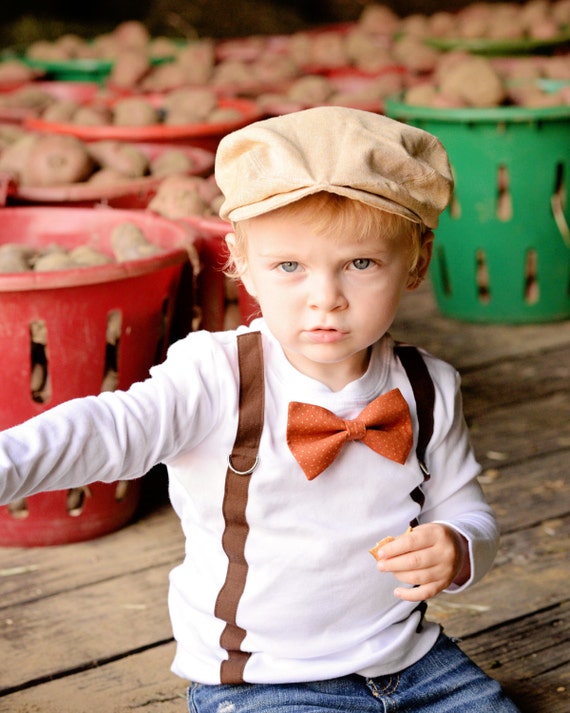 I'm a sucker for a baby in a bowtie…bonus points for suspenders! This shirt from CuddleSleepDream is too cute to pass up—and could be worn for any fall occasion, not just Thanksgiving!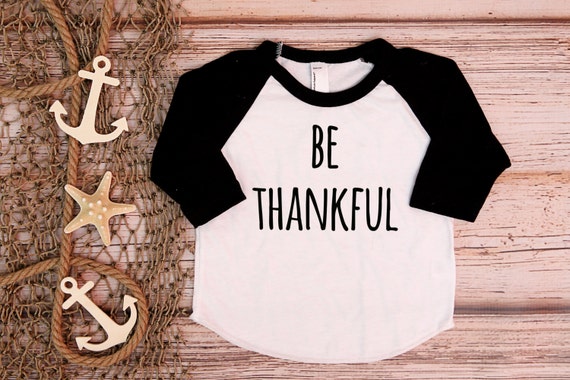 I am a big fan of the simplistic designs I guess, and this shirt from bravelittleleaders really sticks to the real reminder of the holiday. (*Sidenote: I'm loving all the designs in this shop—super cute!)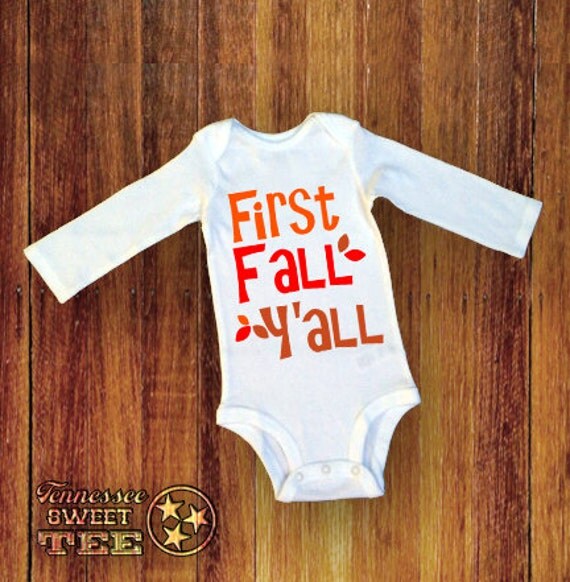 This onesie from TennesseeSweetTee is so clever. I love the rhyming, and that it can be worn all season long!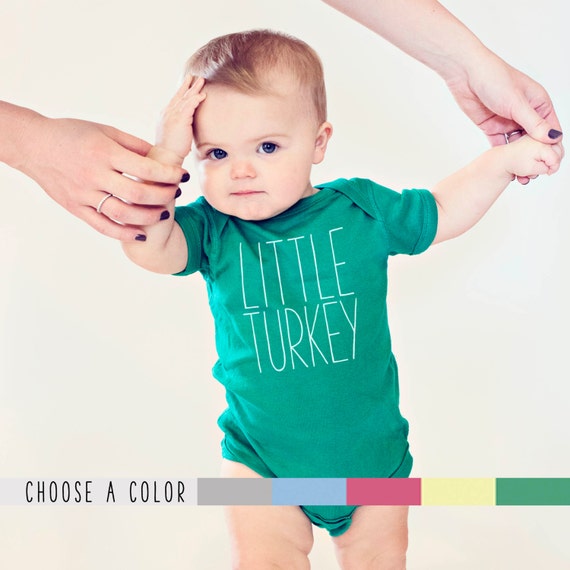 Right after college I lived with a family and they called their baby boy their "little turkey." I thought it was adorable, and it always stuck with me. I love this onesie from littleHONESTtees so much, and all the color options makes it even better!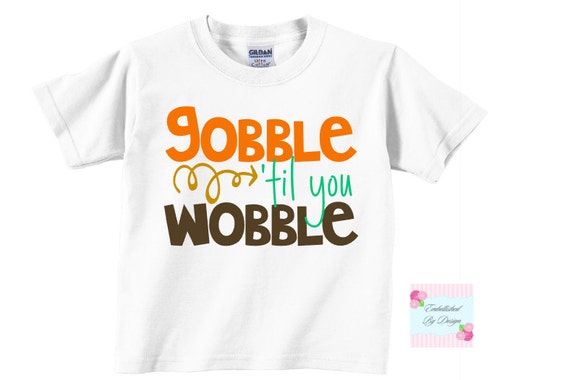 This t-shirt from EmbellishedBD also comes in brown for a more festive look. I'm pretty obsessed with the saying, "Gobble 'til you wobble" I think it's hilarious… so chances are pretty high that JJ's outfit will include something like this.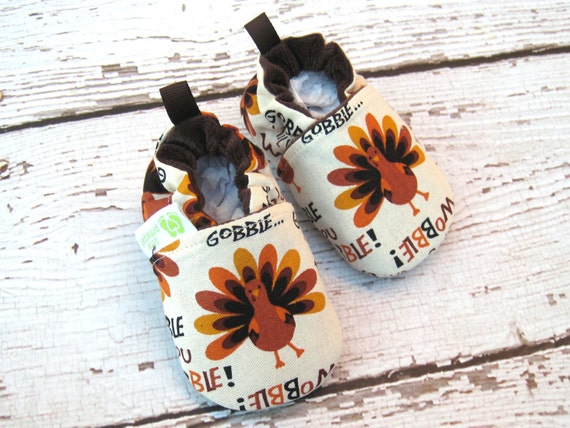 Speaking of "gobble 'til you wobble"… I'm in LOVE with these little fabric shoes from LittlePitterpat. Too cute, and that little pull tab on the back of them? Serious lifesavers… why all baby shoes don't have those is beyond me.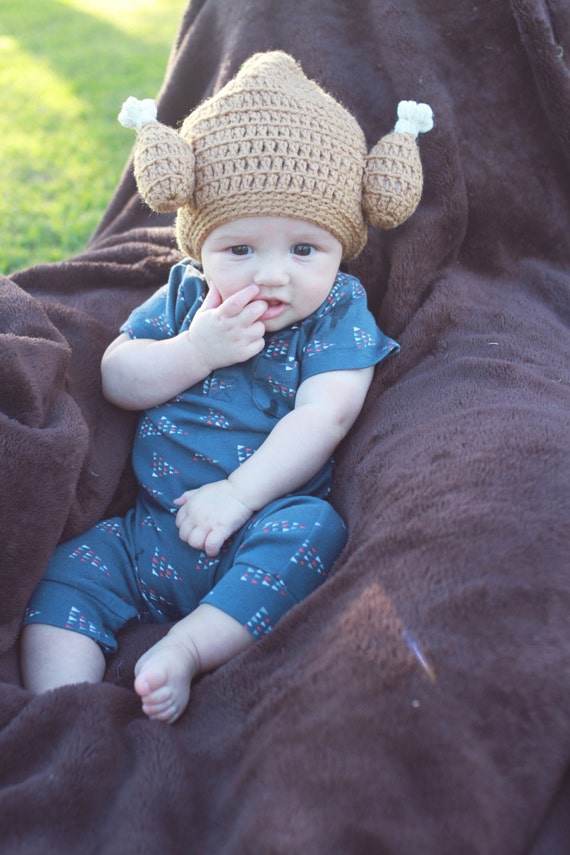 Finally, there's this… I mean, come on.
JJ's head is in the 99th percentile, so I doubt we could squeeze one of these hats from MiniToppers on him… but if we could—you know that's what he'd be wearing this Thanksgiving.
-----------------------------------------------------------------------
There are too many fun Thanksgiving outfit ideas out there… have you seen anymore that I haven't listed here? If so, please leave a link—I'm in the market! :)